01-18-2019: Paper and Pulp Industry Struggles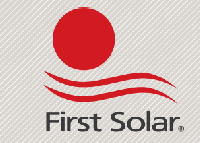 While the paper industry struggles as a whole, one large producer has gone the route of emerging from bankruptcy, left with a feeling of mistrust from investors, but highly recommended by some of the strongest financial analysts and researchers. Verso Corporation (VRS), an NYSE-listed stock has been through restructuring and cost saving measures to arrive at a point where it may be on the verge of a large earnings turnaround. If, for example, it is able to achieve a projected $4.00/share in the coming year it will have a current price to earnings ratio of 6. At least one institutional investor we like is jumping on this opportunity.
Stocks coming out of bankkruptcy are hard to evaluate, but often have different characteristics from what they were when they went into bankruptcy. This appears on the surface of it, at least, to be a "turnaround" situation. Buy and hold traders generally love that. Several researchers seem to ignore previous bankkuptcy and default on many bonds in order to give the corporation a "low risk" or "conservative" rating.
Our recent article on Verso Corporation (VRS) is in the Archives Section Below.


Zenith's Active List of 39 Stocks as of 01/19/2019
(Updated once a week, usually on Saturday except when less than 5 trading days in the week.)
Note: Zenith tries to pick only stocks which are shortable, but sometimes stocks appear afterward on the SEC Regulation SHO list of stocks which are not shortable, which is beyond our control. On some stocks, Zenith may hold more than the number of shares it trades in its inventory. Thus the "short" sale of such a security would technically not be a "short" sale for us and not subject to SEC rules regarding selling securities which are not deliverable. Also, stocks pop on and off the list available for shorting on successive days, so the presence of a stock on the current SHO list doesn't mean it was there at the time it was shorted.
Stocks recently restricted by SEC Rule 201 as not shortable unless we already have a position which are on our Active List include: NHTC (8/22).
What are the last three entries in the Active Stocks chart list? These represent typical high-, mid-, and low-cap mutual funds to help us gage the tenor of the stock market as a whole.
Trading in stocks involves risk, and past performance is no guarantee of future profits. Zenith does not sell advice nor does it manage discretionary accounts other than its own. Readers should be aware of the vested interest that all traders / brokers have in encouraging other traders to make the same transactions. No one should follow investment advice blindly. This web site should be used only as a "sounding board" forconfirming one's own opinion. Any suggested order placements should be reviewed and reset to fit current market conditions by individual traders.

Recommendations may include trades which have already been made on the same or a previous day,otherwise the issue is placed on a "watch list." Suggested stock trades are based upon an approximate maximum $30,000 capitalization requirement per trade. Zenith's actual trades may be larger.
Click here to E-Mail Zenith!