10-18-2016: Advertising Agency Stock Performance Sees a Cooling Period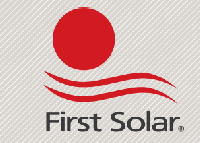 Uncertainty about what the next U.S. presidential election will bring regarding trade deals and international trade have put a damper on large ad agencies doing a lot of international business.
Big ad agencies are increasingly dependent upon international revenues. Cross culture influencing is an important part of corporation image building in an increasingly global marketplace. Anything that threatens this, such as trade wars instituted by candidate Trump will dampen prospects of these major international concerns such as Omnicom Group, Inc. (OMC).
As the CEO expressed reservations, the stock took a little hit recently, but the chances of Trump's election seem rather unlikely. Earnings were not disappointing, and post-election results could see the stock jump back to normal levels.
The stock of OMC has taken somewhat of a correction and many technical indicators suspect a pivot point is near. The company appears to be relatively holding its own against large competitors, gaining some contracts, losing others, but overall the industry as a whole is suffering a bit of late.
Our recent article on Omnicom Group, Inc. (OMC) is in the Archives Section near the bottom of this page.


10-14--2016: Zenith Speaks Out on the Presidential Campaign
How does one choose in favor of the lesser of two evils? Whichever major candidate wins, that person will start out a presidency with one of the lowest approval ratings in history. Instead of concentrating upon the issues, they are wasting the American public's time undermining each others' campaigns with inappropratie sexual activity slurs. Americans want to know about fiscal responsibility, the national debt, jobs, trade deals, immigation issues, security and violence mediation, gun control or lack thereof, taxes, and the like. Let's look at the major problem with each candidate, as we see it.
Because we claim to be evangelical fundamentalists on this site, we feel if either candidate could win over that vote, they might turn the election. Hillary's biggest flaw by far is her evident dislike of evangelicals, manifested chiefly in her doctrine about "a woman's right to choose." The abortion issue is paramount there. Evangelicals believe, based upon biblical verses such as the one in Jeremiah, "I knew you when you were still in the womb," that God has a plan for every life, including those of the unborn. Hillary has complete disregard for this. Extreme evangelicals claim Americans are worse than Nazis in genocide, pitting 6 million Jews executed against 50 million abortions in America. They say, women could easily place unwanted children up for adoption as the appropriate solution rather than killing their babies. Roman prostitutes used to place their unwanted babies on city walls to be eaten by vultures. We believe the more sensical way to approach the issue is to ask the question, "When does the fetus become a person?" In our view, it is at the moment of birth, and to compare the genocide of fully mature, educated, intelligent human beings at Auschwitz to mindless fetuses is an insult to the Jewish population. We ask, "Where do all the little fetuses go when they are aborted? Are they floating around in Heaven?" Evangelicals are apt to answer, "Yes!" But a non-sensical attack on a woman's right to choose versus educating women to go fully to term underscores an obvious bias on both sides. Through Wiki leaks Hillary has indicated that she disdains evangelicals despite what is claimed by herself regarding religious freedom. Evangelicals decry that our country is being destroyed by an attack on Christianity forgetting that the country was founded upon the principle of separation of church and state, whereas in truth they favor unification of church and state, but just won't admit to it.
Trump's biggeste flaw by far is that he is a liar, immoral, unethical, and a real son-of-a-bitch. He gropes women, he leaves his investors penniless while he emerges a billionaire without any regard for an obligation even despite bankruptcy laws to pay them back. He demonizes people like Sergeant Bergdahl before a fair trial has even begun. His "charities" are suspecrt as tax dodges, and he pays no taxes and is proud of it. Even Al Capone said, "When you live in America, it is a privilege to pay taxes!" (Of course, Al was finally convicted on tax evasion.) But Donald Trump is pround of his ability to evade taxes. As a business person he sucks because he was able to lose a billion dollars in a single year which is the reason he has paid no taxes. People will vote for him not for these reasons, but because they trust he will stand behind certain platforms regarding trade and immigration. But in truth, can a lair like this be trusted at all? Many Republican leaders don't think so. And as far as getting the "evangelical" vote, Trump depends upon idiots who believe the Bible is his favorite book, when in fact he is totally ignorant thereof. "I'm a Presbyterian," he claims.
Our conclusion is that both campaigns have run amock into the mire. They represent candidates who have an inability to serve and are not presidential. They are an embarrassment to America. Hillary's "experience" is clouded by 30,000 deleted e-mails containing mainly personal and family matters. But while Sec'y of State, if one has time to write 30,000 e-mails on family matters, how much time does that leave for doing one's job? Think about the length of time needed to construct those, even if they were short, and the only conclusion is that she was out to lunch much of the time, including during the time of Benghazi, for which she has said she takes "full responsbility."
We believe the solution is to vote Libertarian. That party now has the best candidates. It's true Gary Johnson has made gaffs indicating an ignorance of foreign affairs, as he has traveled little and is from the West. But that does not necessarily undercut the viabilitiy of his advisors and policies on fiscal responsbility and tax reform. And his vice presidential running mate is certainly more presidential as a former Governor of Massachusetts than any of the other candidates in our opinion. That person, William Weld, makes the most sense to us, and advises Republicans who don't want to vote for Trump to vote Libertarian for President and then get out and vote for their other Republican candidates in local races rather than stay home. But he made one clear suggestion to solve America's dysfunctional Republican obstructionist governmental policies in Congress, which we think is the best suggestion of all. If elected, he would support a movement to hold a convention among American voters to bring about Constitutional ammendments to enforce term limits and get rid of gerrymandering. That would end representatives' acting not in moral, ethical, or best interests of constituents, or even in accordance with their own beliefs, but instead discouraging and preventing acting just to secure votes to stay in office after the next election.
Even CNN recently recognized Weld as the "best candidate" and asks why he is not running for President rather than V-P. His answer, it doesn't matter, the policies would be the same as his running mate's.
Rachel Maddow brought up an interesting point about a flaw in our nation's system of government which could precipitate a crisis. That is the very real although remote possibility that the presidential election could wind up a tie in the electoral college. In that case, the procedure would be to have the election decided by the Supreme Court. We all know that happened when Gore got the majority popular vote but the conservative Supreme Court with Scalia in it decided in favor of Bush by enforcing halting the vote recount in Florida under a corrupt Florida Sec'iy of State Harris there who wanted a spot on Bush's cabinet. However, the current Court is short one justice because of Republican obstructionism in Congress. The current Court of only eight, never foreseen by founding fathers, would be split on their vote, half conservative, half liberal. In that instance, the decision would go to a lower court judge, a single "unknown" person, who would with one vote decide the entire Presidential election. So much for "democracy." Well, we just hope that judge would be smart enough to vote Libertarian.


10-14-2016-2016: Samsung Fails to Make Good on its Promise to Revise Its Smart-TV Browser
Zenith's website is not coming up well on Samsung (and possibly other manufactuers') smart TV's because of a failure of internet browsers supplied therewith to recongize monospace fonts. Samsung promised a revision in their browser to fix this within three weeks, but has failed to offer any revised or updated browsers of late. Perhaps it is too distracted with a huge loss and recall due to its tablet or smart phone batteries catching fire? In a recent purchase of smart TV's, we found the latest manufacturing standards included very spindly and easily broken plastic pedestal mounts and lack of solid display frames as the industry as a whole seeks to cheapen sets and reduce retail sale prices in a competitive market. We think slightly higher prices for similar equipment charged by Sony (you won't find that brand at Costco) are worth the extra price.


Zenith's Active List of 39 Stocks as of 10/15/2016
(Updated once a week, usually on Saturday except when less than 5 trading days in the week.)
Note: Zenith tries to pick only stocks which are shortable, but sometimes stocks appear afterward on the SEC Regulation SHO list of stocks which are not shortable, which is beyond our control. On some stocks, Zenith may hold more than the number of shares it trades in its inventory. Thus the "short" sale of such a security would technically not be a "short" sale for us and not subject to SEC rules regarding selling securities which are not deliverable. Also, stocks pop on and off the list available for shorting on successive days, so the presence of a stock on the current SHO list doesn't mean it was there at the time it was shorted.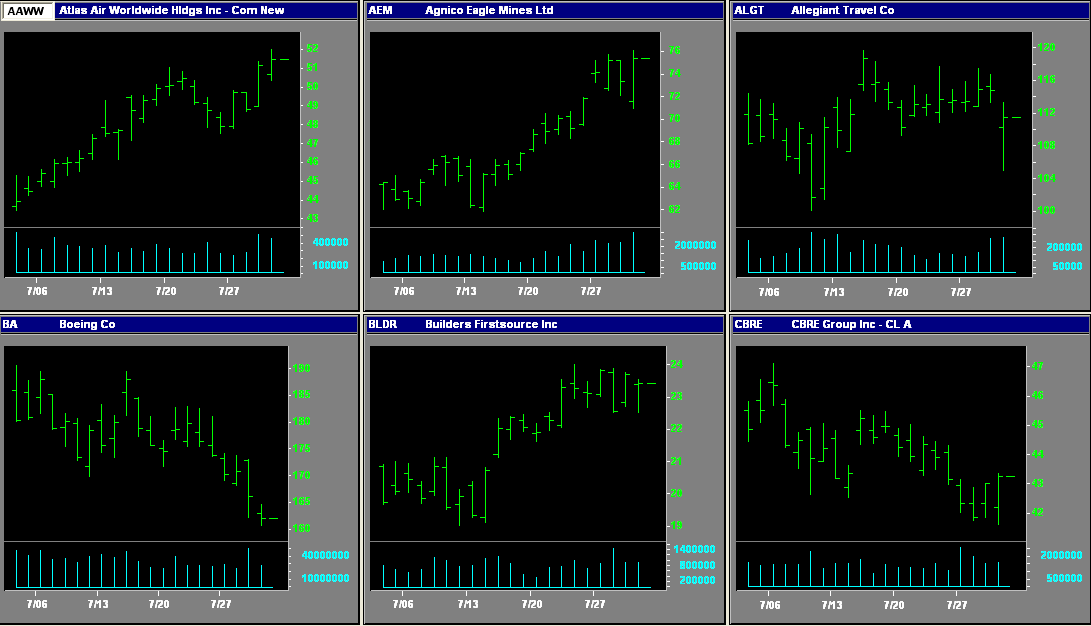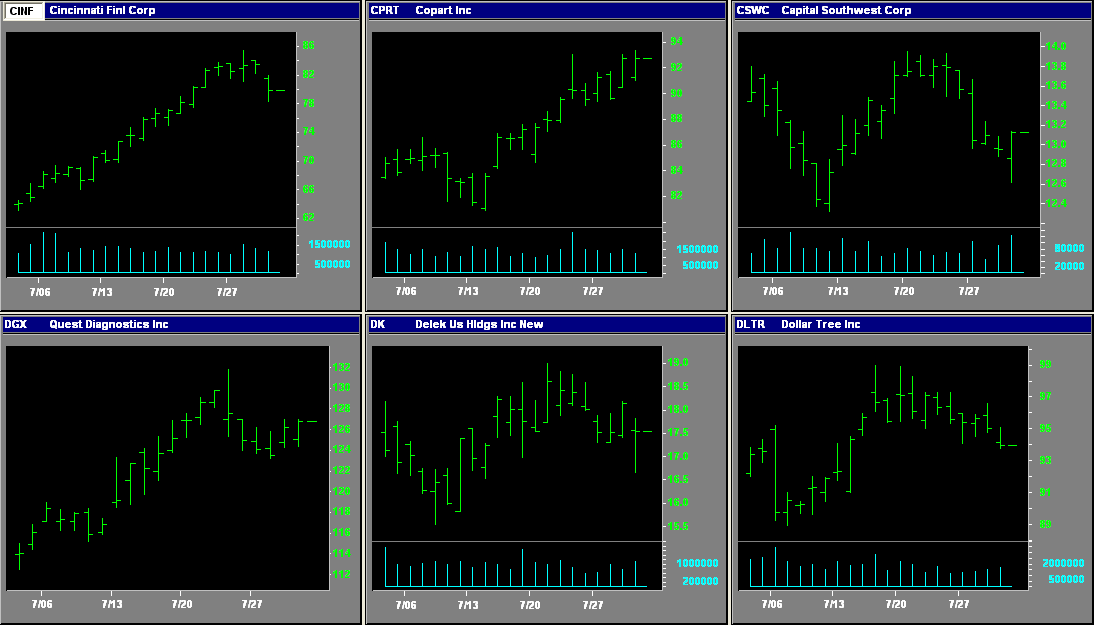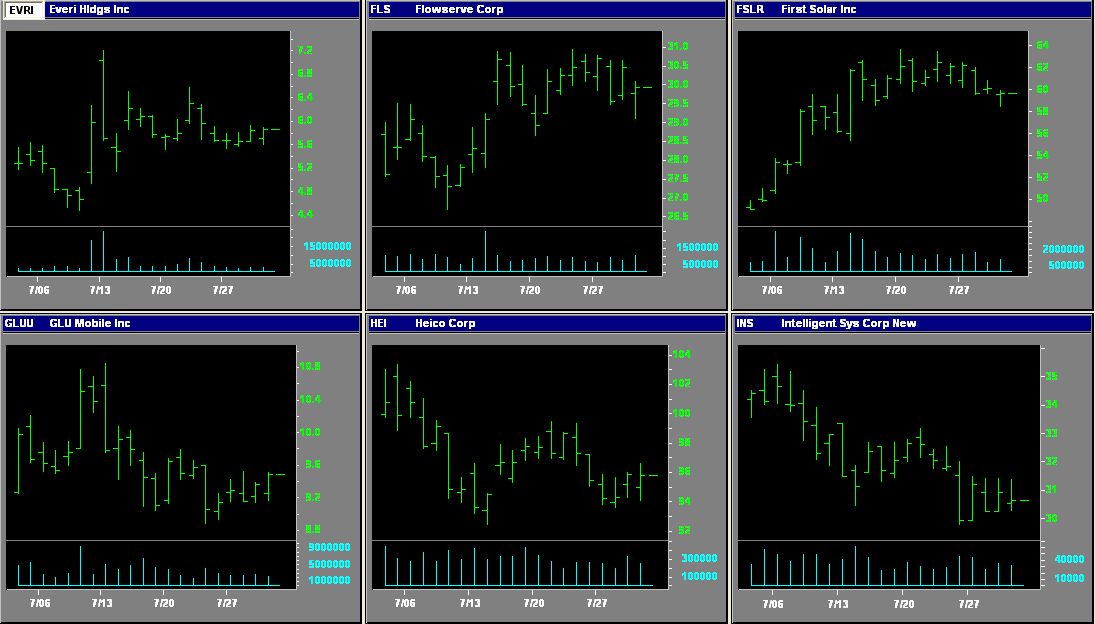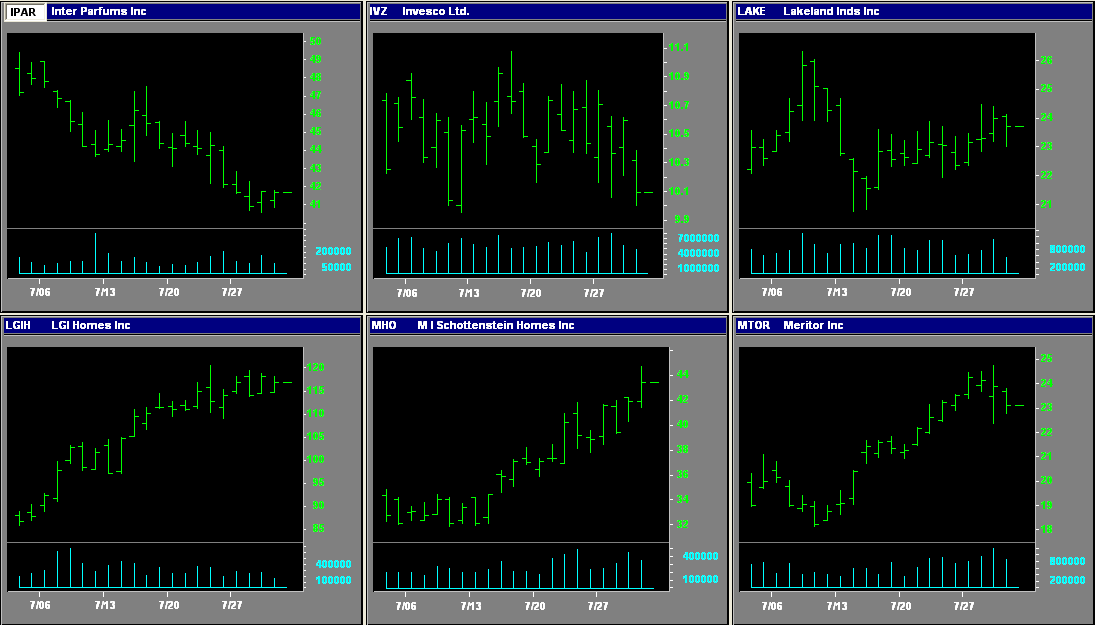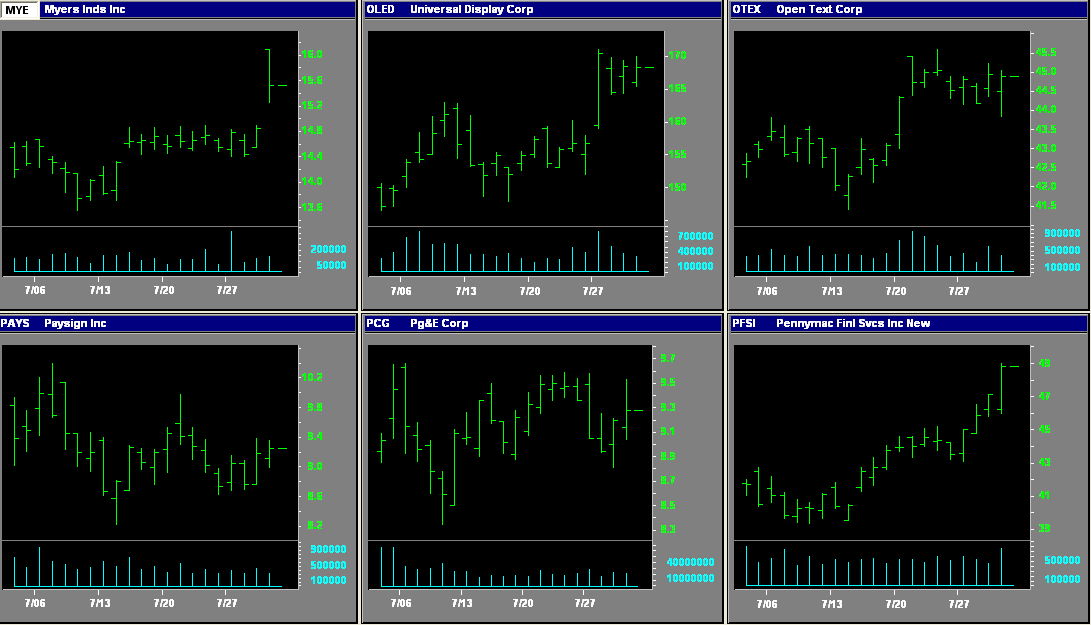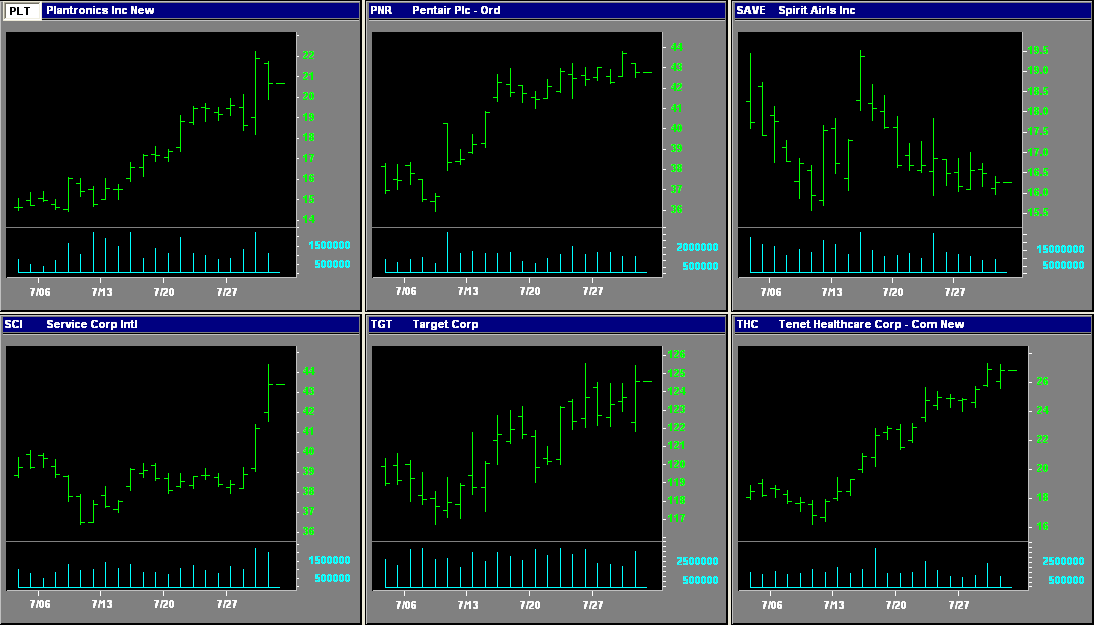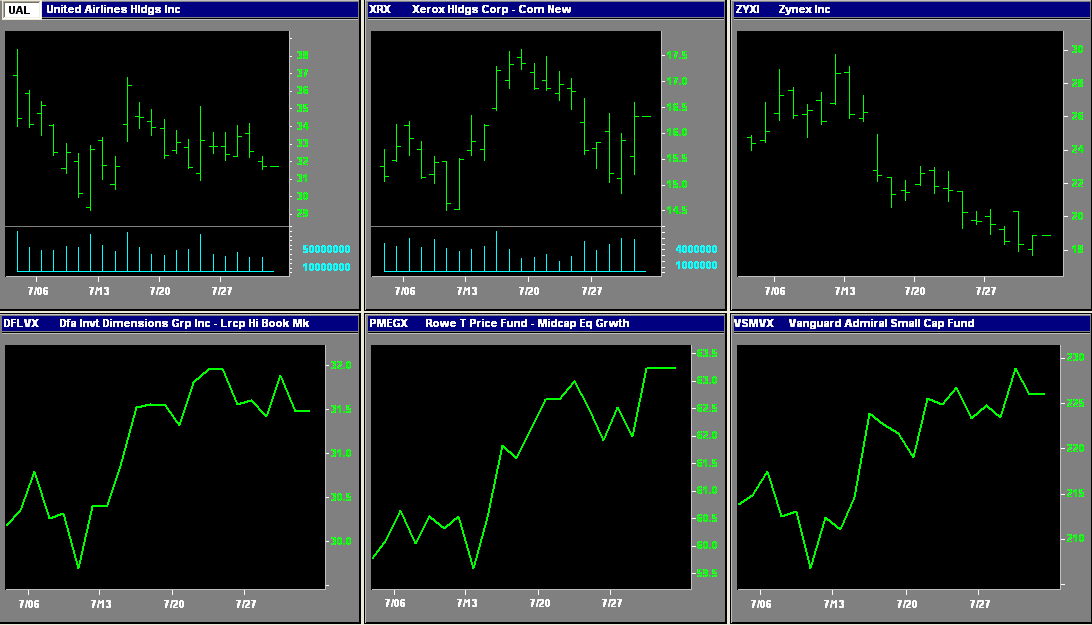 What are the last three entries in the Active Stocks chart list? These represent typical high-, low-, and mid-cap mutual funds to help us gage the tenor of the stock market as a whole.

Archive List
10-18-2016: Omnicom Group, Inc. (OMC): Revenues May Be Affected by Currency Relations
10-14-2016: Applied Materials Inc. (AMAT): Wafer Fabrication Equipment Sales Soar
10-01-2016: Wyndham Worldwide Corporation (WYN): Large Assets and Large Debt
09-25-2016: Loews Corporation (L): Conglomerate
09-17-2016: E*Trade Financial Corporation (ETFC): Management's Revolving Door
09-10-2016: KeyCorp (KEY): Consolidation Drags Down Share Price
09-08-2016: Taylor Devices Inc. (TAYD): Seismic Damers, Vibration Isolators, Shocks
09-03-2016: Charles Schwab & Co., (SCHW): Programming Problems
08-27-2016: Westrock Company (WRK): Containerboard Behemoth
08-19-2016: Albemarle Corporation (ALB): Lithium Miner
08-11-2016: Staples, Inc. (SPLS): Failed Merger with Office Depot
08-01-2016: Prologis, Inc. (PLD): R/E Rental Market Recovery
07-28-2016: MKS Instruments, Inc. (MKSI): Diversified Customer Base
07-25-2016: Tahoe Resources, Inc. (TAHO): Silver Bubble?
07-08-2016: Fiserv, Inc. (FISV): Cashless Society
07-01-2016: Delta Air Lines Inc. (DAL): Under-Priced By Historic Standards
06-27-2016: Rayonier Advanced Materials Inc. (RYAM): Environmental and Debt Liabilities
06-22-2016: Cambrex Corporation (CBM): Active Pharmaceutical Ingredients
06-18-2016: Manhattan Associates Inc. (MANH): Huge Global Retailer Presence
06-14-2016: Big Lots, Inc. (BIG): Slow Steady Growth
06-04-2016: Citrix Systems Inc. (CTXS): Better Off Without Microsoft
05-31-2016: Pilgrim's Price Corporation (PPC): Brazilian-Owned withi Recalls
05-23-2016: Convergys Corporation (CVG): If You Want That Press This
05-19-2016: Masco Corporation (MAS): Faucets and Paint
05-12-2016: Targa Resources Corp. (TRGP): Success In Difficult Times
05-06-2016: MasTec, Inc. (MTZ): Prospects versus Financial Soundness
05-02-2016: Old Republic International, Inc. (ORI) Diversified Multi-Line Insurance
<04-28-2016: Federated Investors, Inc. (FII): Who Is Really Best?
04-22-2016: Net 1 UEPS Technologies, Inc. (UEPS): Overlooked Stock Until Recently
04-12-2016: CSG Systems International, Inc. (CSGS): Leader in Cable TV Billing Services
04-08-2016: Frontier Communications Inc. (FTR): Land LInes Not Dead
04-02-2016: Thor Industries Inc. (THO): Motor Home Craze
03-29-2016: Annaly Capital Management, Inc. (NLY): Dividend Unsustainable
03-24-2016: Hub Group Inc. (HUBG): Trucking & Intermodal Logistics
03-19-2016: Ubiquiti Networks Inc. (UBNT): Cool Stock for Wi-Fi Hot Spot Equipment
03-12-2016: A.O. Smith Inc. (AOS): Trust the Chinese
03-05-2016: Leidos Holdings Inc. (LDOS): Nation's 4th-Largest Defense Contractor
03-01-2016: Wabash National Inc. (WNC): Stock Keeps On Truck'in
02-26-2016: Dycom Industries Inc. (DY): Evaluated Construction Services Industry Stock
02-23-2016: Five Prime Therapeutics Inc. (FPRX): Big Pharma Backs the Reserach
---
Stock Performance

Trading in stocks involves risk, and past performance is no guarantee of future profits. Zenith does not sell advice nor does it manage discretionary accounts other than its own. Readers should be aware of the vested interest that all traders / brokers have in encouraging other traders to make the same transactions. No one should follow investment advice blindly. This web site should be used only as a "sounding board" forconfirming one's own opinion. Any suggested order placements should be reviewed and reset to fit current market conditions by individual traders.

Recommendations may include trades which have already been made on the same or a previous day,otherwise the issue is placed on a "watch list." Suggested stock trades are based upon an approximate maximum $30,000 capitalization requirement per trade. Zenith's actual trades may be larger.
Click here to E-Mail Zenith!