05-19-2018: How Much Debt Load Can a Company Stand?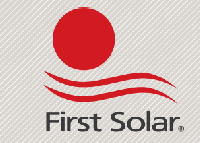 Starting out as "Men's Wearhouse," this rapidly expanding holding company learned early how to acquire and manage debt. It used acquisitions to keep earnings increasing until one day back in about 2015 it got "greedy" and in the opinion of class action lawsuit attorneys, took on too much debt load. It had a staggering loss in that year, but the company has since enjoyed a sort of turnaround, while still laboring over one very large acquisition.
Our recent article on Tailored Brands, Inc. (TLRD) is in the Archives Section Below.


05-12-2018: An Experimental Program for "News Updates" Replacement
Formerly on this site we were using a program that presented latest news on each of the 39 or so stocks we follow alongside a chart so that unusual movements could be correlated with news explanations. When Google decided to modify its site, which was for us a primary news source, so that it no longer worked with individual stocks on its RSS feed, that program became more or less worthless, leaving us with only one other primary news source, Yahoo. So we decided to abandon it.
Perhaps a more effective presentation could measure the movement of each stock in the preceding 20 days and relate the latest closing price to the amount of movement away from the center of the 20-day trading range in order to spot buying or selling opportunities. We quickly developed a simple program to do this which is presented in the link "Stock News Updates" at the bottom of this page. Currently, it shows only a table, but our near future intent will be to try to include a few news items underneath on the most volatile stocks to try to explain their movement.
Our commodities site successfully did something a little similar, measuring and comparing recent activity among various issues to help point the way to where the most effective trades might be located. This more or less follows the same technique except for stocks.

Zenith's Active List of 39 Stocks as of 05/19/2018
(Updated once a week, usually on Saturday except when less than 5 trading days in the week.)
Note: Zenith tries to pick only stocks which are shortable, but sometimes stocks appear afterward on the SEC Regulation SHO list of stocks which are not shortable, which is beyond our control. On some stocks, Zenith may hold more than the number of shares it trades in its inventory. Thus the "short" sale of such a security would technically not be a "short" sale for us and not subject to SEC rules regarding selling securities which are not deliverable. Also, stocks pop on and off the list available for shorting on successive days, so the presence of a stock on the current SHO list doesn't mean it was there at the time it was shorted.
Stocks recently restricted by the SEC as not shortable unless they are owned by us which are on our Active List include: HDSN (1/31).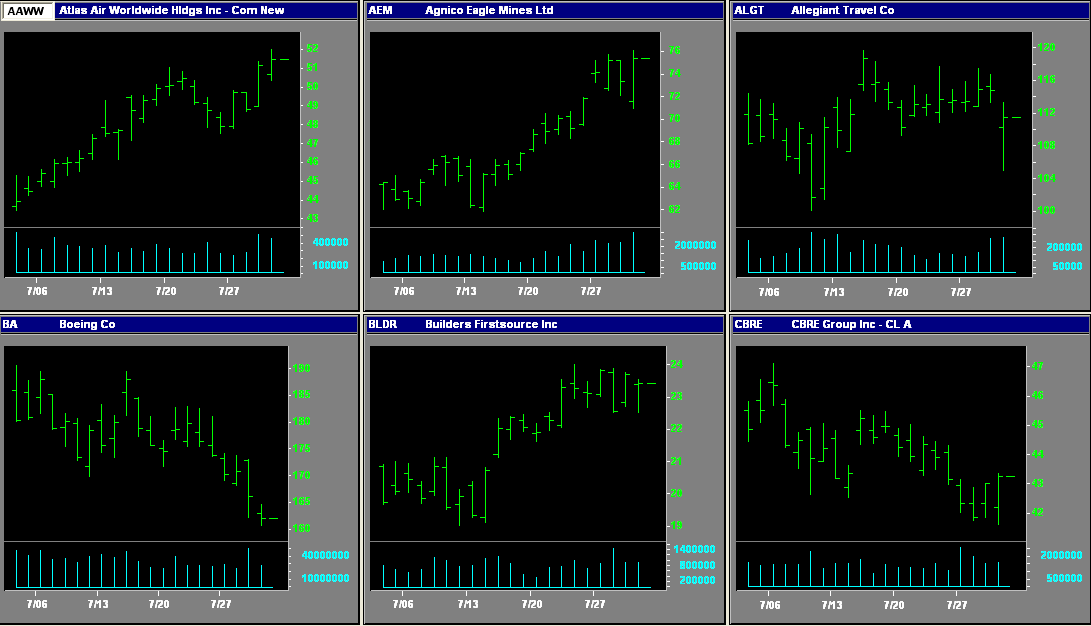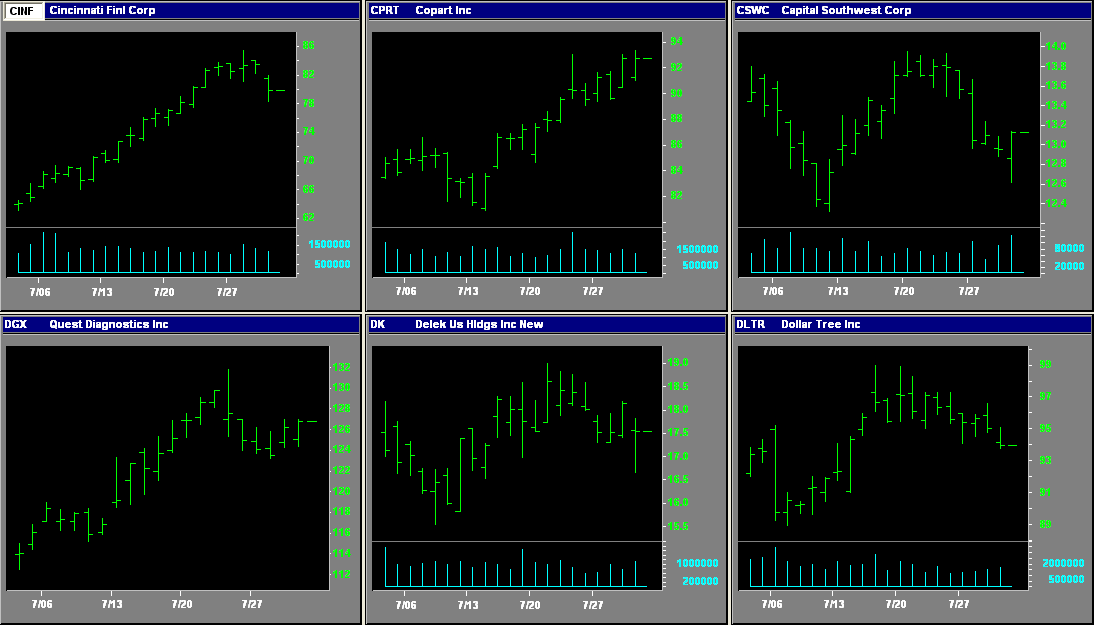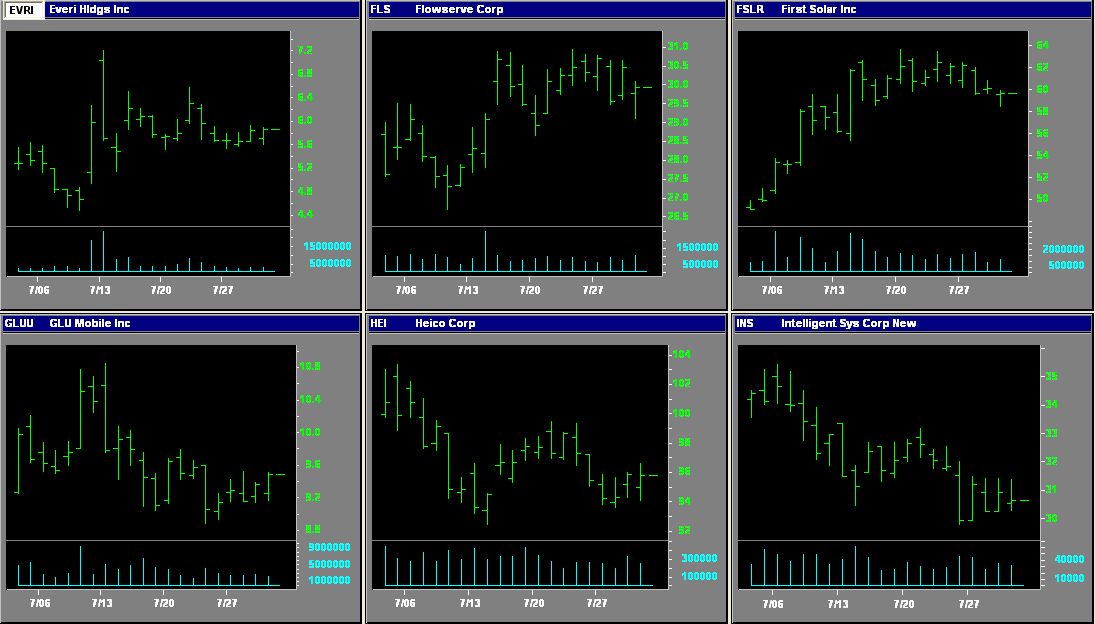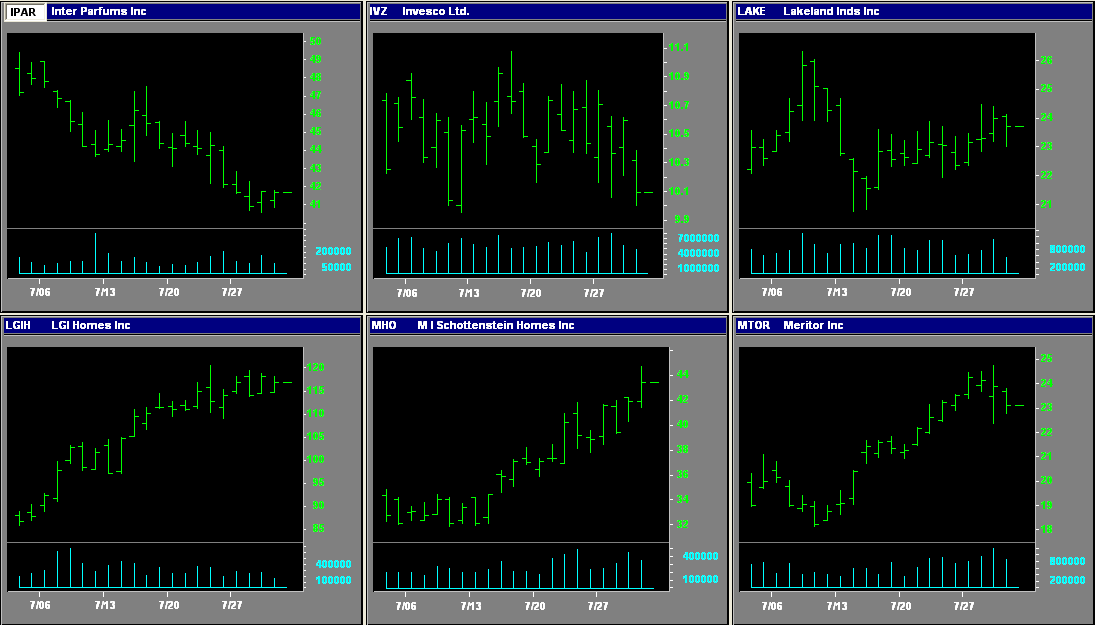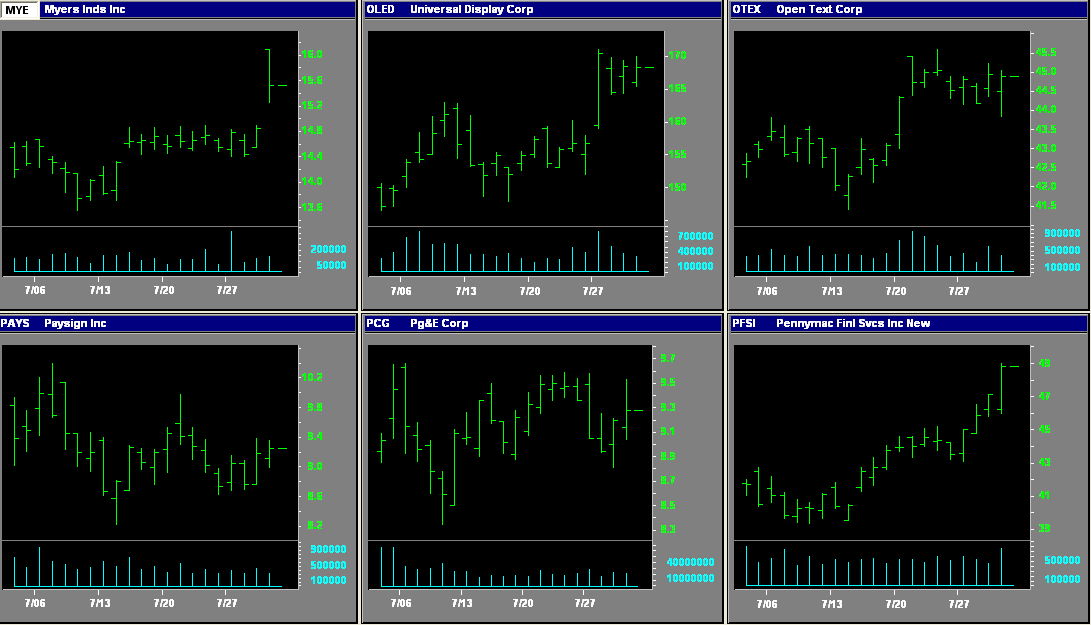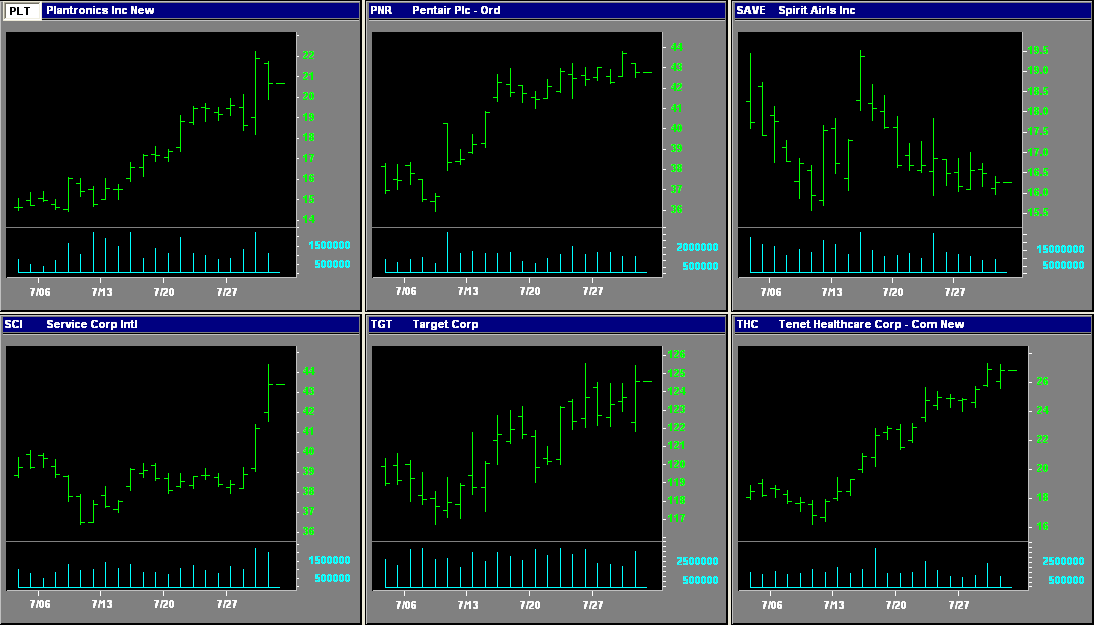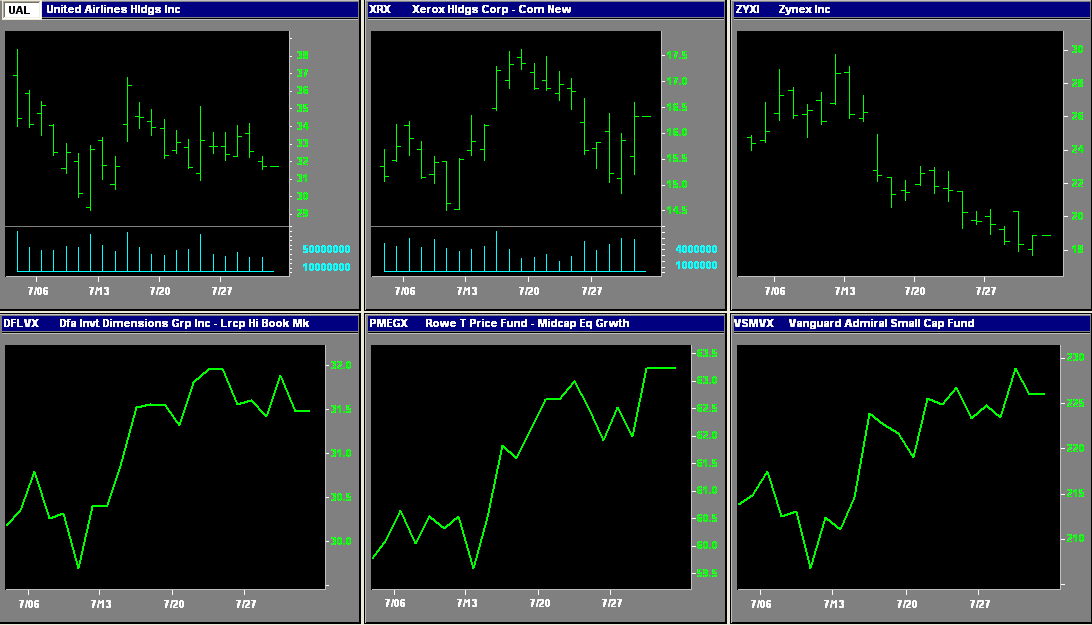 What are the last three entries in the Active Stocks chart list? These represent typical high-, mid-, and low-cap mutual funds to help us gage the tenor of the stock market as a whole.

Archive List
05-19-2018: Tailored Brands Inc. (TLRD): Staggering Debt Load
05-12-2018: Sally Beauty Holdings, Inc. (SBH): Too Much Analyst Negativity
05-08-2018: CVS Health Corporation (CVS): A Bridge Too Far in Aetna?
05-02-2018: Stoneridge, Inc. (SRI): Electronics for Auto Parts
04-27-2018: Diodes, Inc. (DIOD): Will Taxes and Tariffs Stifle Profits?
04-18-2018: Virtusa Corporation (VRTU): Intangible Dreams to Help Businesses
04-07-2018: Xcerra Corporation (XCRA): Merger or Acqusition Hopes Dashed
03-21-2018: USANA Health Sciences, Inc. (USNA): Provider of Health & Personal Care Supplements
03-07-2018: PVH Corporation (PVH): Tails Wagging the Dog
03-02-2018: Universal Forest Products, Inc. (UFPI): Wooden Building Materials Demand
02-22-2018: Verizon Communications, Inc.. (VZ): Pursuit of 5G
02-19-2018: Tilly's, Inc. (TLYS): Strong Fundamentals Aid a Faster Comeback in Teen Fashions
02-14-2018: Bed Bath & Beyond Inc. (BBBY): Stable Sales but Contracting Earnings
02-10-2018: Shoe Carnival Inc. (SCVL): Margins May Be a Concern
02-03-2018: Nautilus Group, Inc. (NLS): Reacting to Guidance from Management
01-31-2018: Hudson Technologies, Inc. (HDSN): Refrigerants Marketing & Maintenance
01-15-2018: Carpenter Technology Corporation (CRS): American Specialty Metals Not Dead
01-11-2018: Oclaro, Inc. (OCLR): Fundamentally Very Strong
01-05-2018: Conmed Corporation (CNMD): Minimally Invasive Surgical Devices & Implants
12-20-2017: Teradyne, Inc. (TER): Automated Semiconductor Test Equipment Leader
12-15-2017: Ansys, Inc. (ANSS): Optimization, Simulation, and CAD Software
12-11-2017: Superior Uniform Group, Inc. (SGC): Smaller Player with Competitive Growth Potential
12-06-2017: Care.com, Inc. (CRCM): Finding a Care Giver
11-28-2017: Monarch Casino & Resort, Inc. (MCRI): Two Major Casino/Resorts
11-25-2017: H & E Equipment Services, Inc. (HEES): Poised for Further Growth
11-22-2017: Electro Scientific Industries, Inc. (ESIO): Lasers on the Cutting Edge of Performers
11-18-2017: Alaska Airlines Group, Inc. (ALK): Mega Merger with Virgin Airlines
11-15-2017: STMicroelectronics NV (STM): Focused Yet Diversified
11-12-2017: VMware, Inc. (VMW): Cloud Computing Dominant Player
10-31-2017: Shenandoah Telecommunications Company (SHEN): Concentrating Upon Wireless
10-26-2017: Career Education Corporation (CECO): For-Profit Schools Group Stronger
10-20-2017: Ralph Lauren Corporation (RL): Iconic Brands Too Big To Fail?
10-15-2017: Brooks Automation, Inc. (BRKS): Semiconductor Fabrication, Packaging & Cryogenics
10-10-2017: Sanderson Farms, Inc. (SAFM): Best Value Third-Largest Chicken Producer
10-04-2017: Triple-S Management Corp. (GTS): Puerto Rican Insurance
10-02-1017 : Zenith's Monthly Traffic Log for September, 2017
09-26-2017: Fabrinet (FN): Tradable, Channeling
09-23-2017: San Juan Basin Royalty Trust (SJT): Payout Exceeds Revenue
09-20-2017: Centene Corporation (CNC): Growth Through Acquisitions

Stock Performance
Trading in stocks involves risk, and past performance is no guarantee of future profits. Zenith does not sell advice nor does it manage discretionary accounts other than its own. Readers should be aware of the vested interest that all traders / brokers have in encouraging other traders to make the same transactions. No one should follow investment advice blindly. This web site should be used only as a "sounding board" forconfirming one's own opinion. Any suggested order placements should be reviewed and reset to fit current market conditions by individual traders.

Recommendations may include trades which have already been made on the same or a previous day,otherwise the issue is placed on a "watch list." Suggested stock trades are based upon an approximate maximum $30,000 capitalization requirement per trade. Zenith's actual trades may be larger.
Click here to E-Mail Zenith!