Options for Glu Mobile, Inc.
Underlying Data: Glu Mobile, Inc.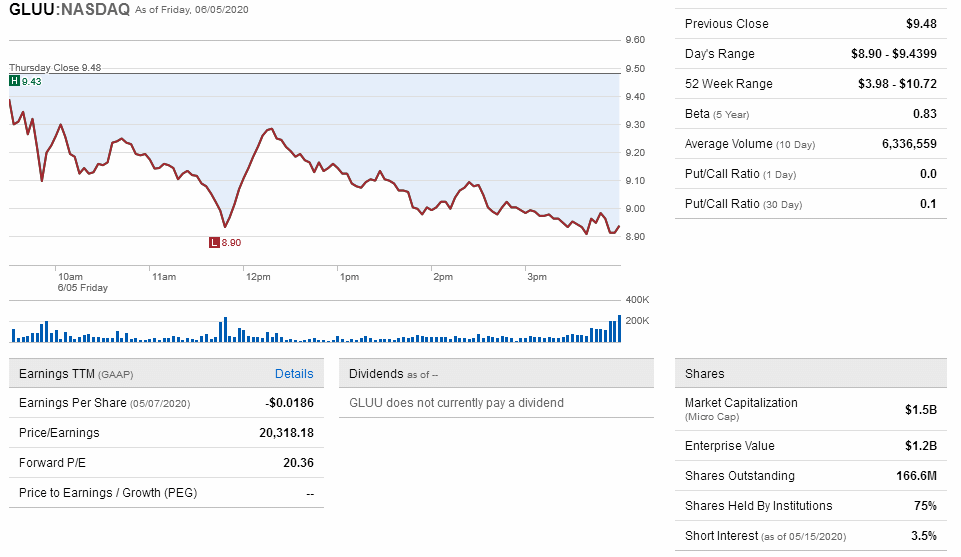 Shaded areas are "in the money." A sample option chart is supplied at the bottom of the page for one of the more active options along with a MACD analysis of the underlying stock to indicate a possible direction for the next move.